Commercial Printing Services
Keep Your Print Projects Flowing
With commercial printing services from Fineline, even the most complex print jobs are consistently on point and on time. Large Format Printing
Large Format Printing
Large format printing is the perfect medium for messages that have visual or graphic-heavy designs, such as banners, posters, tradeshow displays, and murals. Offset Printing
Offset Printing
Offset printing is a mix of art and science. While the process is very technical, the experience and expertise of the press operator affects the outcome of the printed piece. Variable Data Printing
Variable Data Printing
Variable data printing allows for text, graphics, and images to be changed from one printed piece to the next, without stopping or slowing down the printing process and using information from a database or external file.
Responsive & Consultative
We understand that people don't buy from companies—they buy from people. That's why our team believes in being good listeners and collaborating. We get to know your needs and help where you want it. Whether it's as simple as helping with paper recommendations and print specifications for an estimate or more complex assistance with data security, our team is responsive and helpful.
In-House Capabilities
Whether it's prepress, printing, bindery, or mailing services, Fineline manufactures within it's own 70,000-square-foot facility. With the latest and technically advanced equipment, Fineline can meet every need. And with plant-wide project tracking technology that continually updates the status of every job, we ensure on-time delivery.
Complex Variable Data Expertise
When data is critical, you can count on Fineline. We take certified & compliant measures to protect you and your customers, members, and patients, adhering to strict information security policies for the confidentiality of customer data. We're 100% trained and certified in SOC 2 mapped to the HITRUST controls, HIPAA, and compliant to Pub1075 controls. Along with this expertise, Fineline is "right-sized" meaning we are big enough to produce nearly any project and small enough to be nimble and flexible to changing client needs.
Technology Driven
Constantly driving to improve customer experience through technology, Fineline is creating a new customer portal and collaborative proofing environment to allow better, quicker, and easier communication for customers through digital technology. Fineline is committed to continuously improving digital printing workflows and processes to serve our customers better.
Minority-Owned Printing Company
Whether you are looking specifically for a printer in Indianapolis or nationally, Fineline is a privately-held, minority-owned business certified by numerous local, state and national agencies.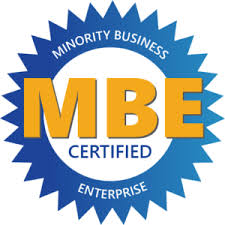 Take it From a Valued Customer
Print communications can be so much more