Health Insurance Innovations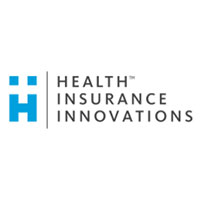 Health Insurance Innovations (HII) is a leading administrator of affordable, short and long term individual health insurance products. Their web-based application process is simple and direct, filling immediate client need for health insurance policies. HII is a company who understands that their new clients need information about their new policies right away. This sense of urgency drives their business and drives our relationship with our client.
The Challenge
Each mailing had to be individualized (based on the policy/benefits selected) with up to five of a possible twenty marketing and insurance product pieces.
Each new member kit must include a personalized insurance ID card and policy, as well as a personalized Rx savings card.
Kits had to have the look and feel of worth, commensurate with the value of the policy they just purchased.
Client base was expanding rapidly. We had to be ready to keep up with intense growth.
No room for error. Every component in the packet had to be 100% correct and compliant with the Affordable Care Act requirements as well as meet all state and government requirements.
The Fineline Solution
Fineline looked at how HII ordered and mailed their existing printed materials. HII's outdated fulfillment system was rife with opportunities for shipping errors. We wanted to develop a smoother, faster and more accurate ordering and fulfillment system for them.
Fineline also wanted to be sure member's ID and Rx cards had a quality feel. We recommended changing from perforated cards to thicker higher quality, 30 ml PVC cards.
We were able to partner with HII to meet its requirements for immediacy and accuracy by establishing a CRM system that uses a daily data log from HII listing which insurance products were sold. We then developed a software program that used that data to identify the client by name and policy type, and ascertain which welcome letter, insurance ID card, pharmacy card, and product brochures were needed for each new HII customer.
Fineline also:
Set up a response file to track delivery metrics and accuracy of shipping member kits
Sales data was verified against mailing data daily, for accuracy
Created an Inventory Management system to inventory and warehouse all items, track compliance updates, and eliminate outdated brochures
Wowed HII each quarter with next day shipping, 99% accuracies and 200% client mailing increases each year
The Outcome
Fineline made it our business to understand the growing and changing needs of HII and solve their problems. In our first year with HII, we sent out 57 mailings. In our second year (2013), we sent out 120,000 pieces.
This year, we expect that number to double. In the two+ years we have worked together, we have had fewer than 10 customers receive incorrect information.
Our adaptability, knowledge of shipping and tracking, and exceedingly high IT standards made us the perfect team member for this rapidly growing and achieving company.