Indianapolis Motor Speedway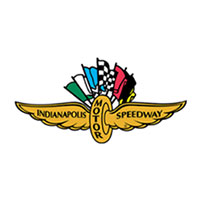 Established in 1909, the Indianapolis Motor Speedway has long prevailed as an icon of motorsports excellence. As the world's largest spectator sporting facility, the IMS hosts three major racing series each year, including Grand Prix of Indianapolis, the Indy 500, Brickyard 400, and Red Bull Indianapolis GP races. Among the best-attended sporting events in the US, the Indy 500 attracts approximately 300,000 fans every year.
When they reached out to Fineline, IMS needed a way to begin targeting their mailings to attract new racing fans and increase revenue.
The Challenge
In general, IMS sought to increase waning enthusiasm for race attendance. They wanted to sell out their events
They also wanted to foster a positive relationship with their customers
IMS wanted to bring racing to a new, younger audience
They needed to understand IMS audience and segment it for four different races in order to cross promote
They wished to target mailings to increase and reward early seat purchases
IMS wished to increase customer add ons such as VIP parking, multi-day race passes, and special days at the track
The Fineline Solution
Even though the IMS was home to the world's largest race, the methods the organization used to contact ticket buyers was static. Much of their direct mail program used simple postcards, sent to their entire database.
In order to cross promote, the IMS needed to better understand their current marketplace. They needed to educate themselves on ticket holders' range of interests, ages, income levels, and interest in specific races so IMS could begin to cross promote using lead acquisition to interest 500 race fans, for example, in races such as NASCAR.
To get the job done, Fineline set up:
A personalized URL (PURL) postcard campaign, addressing former ticketholders by name and leading them to a personalized URL where the IMS could learn more about each customers' race preferences through a series of questions. Respondents were rewarded with a special item such as IMS water bottle or cinch bag.
Results were tracked and adjusted once this campaign was completed.
Fineline was able to "clean" IMS mailing lists and segment IMS respondents using web analytics, determining who clicked on what IMS web pages
A second PURL direct mailing targeted ticketholders by race interest, providing information on Fan Reward Program benefits; i.e., VIP packages and perks to those who bought reserve seats and multiple day packages rather than general admission
Monthly meetings were held by Fineline and IMS from February through October to better understand outcomes and fine tune results.
The Outcome
The IMS now has clean, updated data, and a way to reach out to each type of race fan, knowing their individual preferences. They have also established themselves as a technologically savvy organization, generating more interest in racing events across their customer base, especially among younger fans. They have increased ticket sales, filled more seats, and increased revenue through apparel and other (non-ticket) opportunities.
 Some Direct Response Campaign highlights:
Average direct mail responses are 2-3%, but Fineline's highly targeted, graduated PURL campaign began getting an average response rate of 5.42% and raised that to 8.7% for some mailings.
PURL postcard campaign yielded ROI of 8:1 ($8 of revenue for each $1 spent)
Follow up phone calls based on tracking of customer web site clicks generated an additional revenue increase of 37%.
As IMS customer knowledge base continues to grow after each PURL campaign, together we are better able to develop more streamlined, more effective ways to communicate with IMS race fans, ultimately developing a positive relationship with each fan.